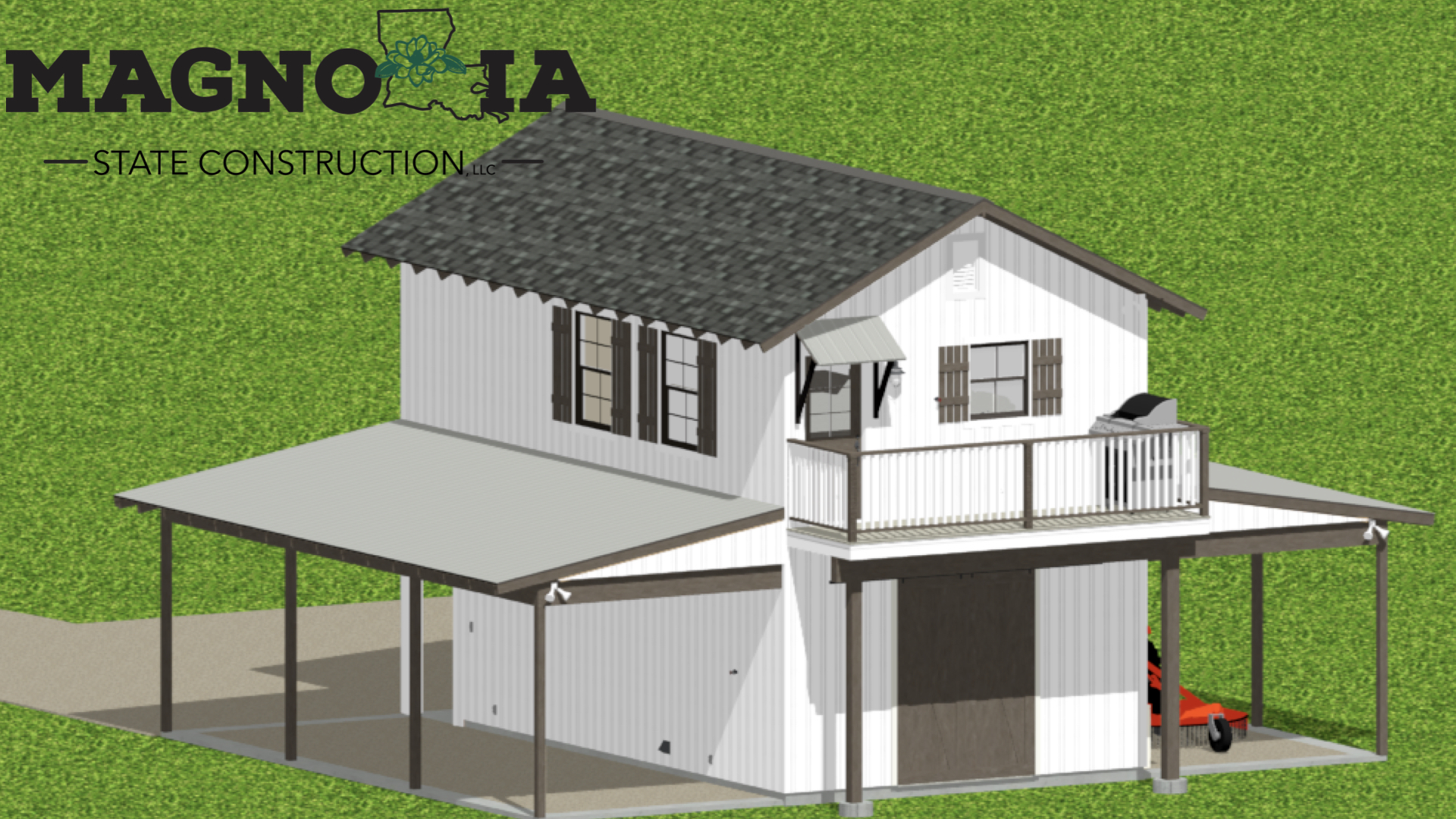 This Barn Dominium stock plan features the storage of a barn combined loft-style living. Key features of this plan are two covered storage areas on each side of the building perfect for tractors and other heavy machinery, as well as additional weatherproof storage inside on the first floor. On the second floor you will find an open floor plan combining the kitchen, living, and bedroom areas. A full size bathroom, walk-in closet, and sun deck with a grill area are also located on the second floor and complete the plan.
​​
Heated: 523 S.F.
Porches, Garage & Storage: 960 S.F.
Total Under Roof: 1,483 S.F.
Width: 38'-3 1/4"
Depth: 35'-2 1/4"
Barn & Apartment Above
1 Bedrooms
1 Bathrooms
Open Living Room, Kitchen & Bedroom