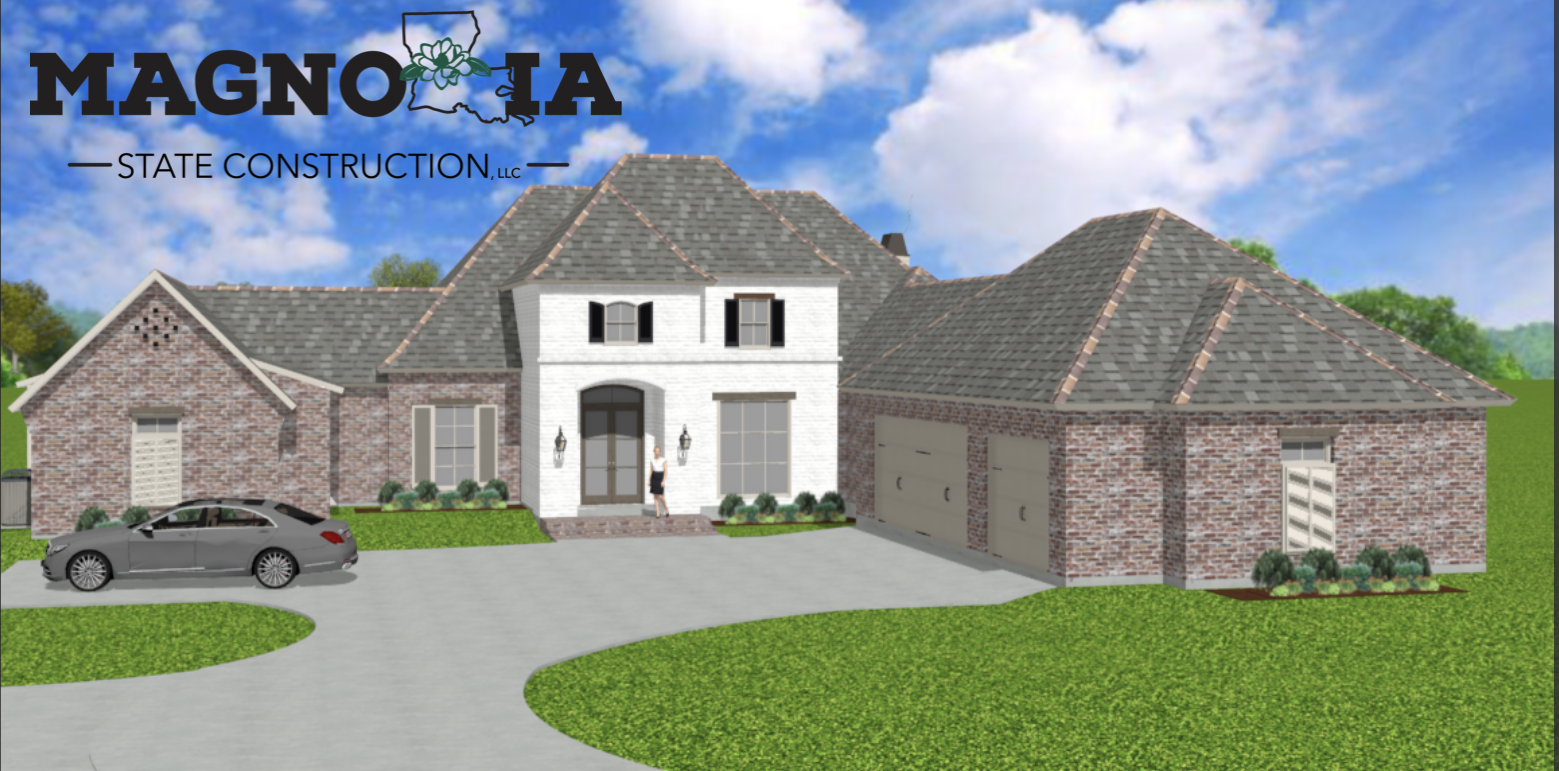 Great Mix of Louisiana 2,684-4,873
This Great Mix of Louisiana stock plan features a mix of materials on the exterior and a split open floor plan inside. A spacious master suite with a spacious bathroom and a walk-thru shower and walk in closet with direct access to the utility room is the highlight of the home. Two additional bedrooms, and two additional bathrooms are also included in this plan. Other key features include a covered front stoop, pet porch, and a spacious rear porch with an optional cooking area, kitchen island, walk-in pantry, two fireplaces, and a three-car garage with storage.
Heated: 2,684 S.F.
Porches, Garage & Storage: 2,189 S.F. 
Total Under Roof: 4,873 S.F.
Width: 90'-3"
Depth: 105'-7"
Split Open Floor Plan
3 Bedrooms
3 Bathrooms
Open Living Room, Kitchen & Dining Room
Front Stoop, Pet Porch & Rear Covered Porch
3 Car Garage w/ Storage