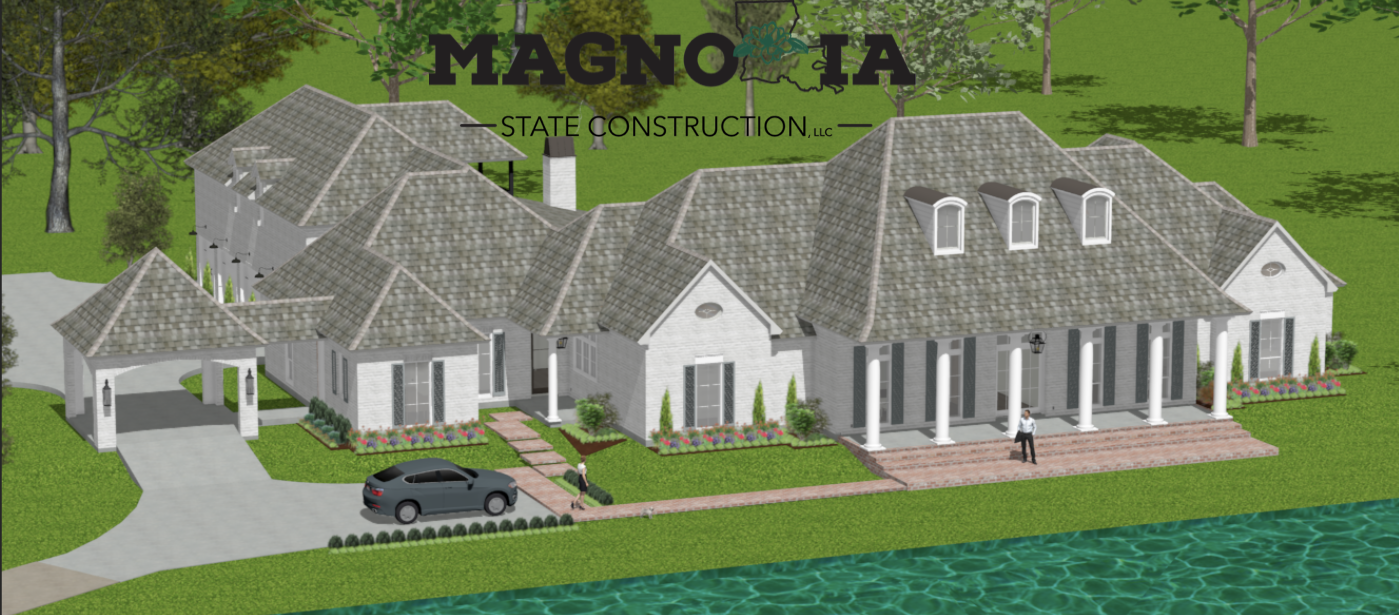 Louisiana Plantation 6556-9664
This Louisiana Plantation stock plan features a painted white brick exterior and a two-story, split open floor plan inside. A spacious master suite with a freestanding tub and a spacious walk-in closet, four additional bedrooms, two bathrooms, two powder rooms, a utility room, and an exercise room are found on the first floor. On the second floor are a common area/game room, powder room, and a small balcony overlooking the backyard. Other key features include covered front porch below the second-floor balcony, rear porch with optional cooking area, a covered walkway off the side entry leading to a portico, two kitchen islands, large walk-in pantry, two fireplaces, three-car garage, and a one-car garage/storage.
Heated: 6,556 S.F.
Porches, Garage & Storage: 9,664 S.F. 
Total Under Roof: 3,108 S.F.
Width: 150'-3/4"
Depth: 124'-3"
Split Open Floor Plan
5 Bedrooms
3 Bathrooms & 3 ½ Bathrooms
Open Living Room, Kitchen & Dining Room
Front & Rear Covered Porch
2 Car Garage
1 Car Garage / Storage